The 'Sharing Cities Shaping Cities' research symposium took place at Politecnico di Milano, on the 5th and 6th March 2018.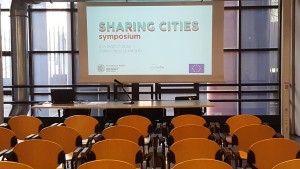 The event was attended by nearly 50 delegates, including researchers and PhD candidates, practitioners, Milan municipality officers.
Out of nearly 70 proposals submitted to the call, 13 contributions were selected to be presented by scholars and practitioners coming from 3 continents, who discussed about how sharing economy is shaping cities.
The main themes and outcomes of the event are briefly summarised in this document and implemented versions may be shared in the near future.
The organising committee would like to thank:
For more information on the event, its ouctomes and follow up please write an email to sharingcities@polimi.it